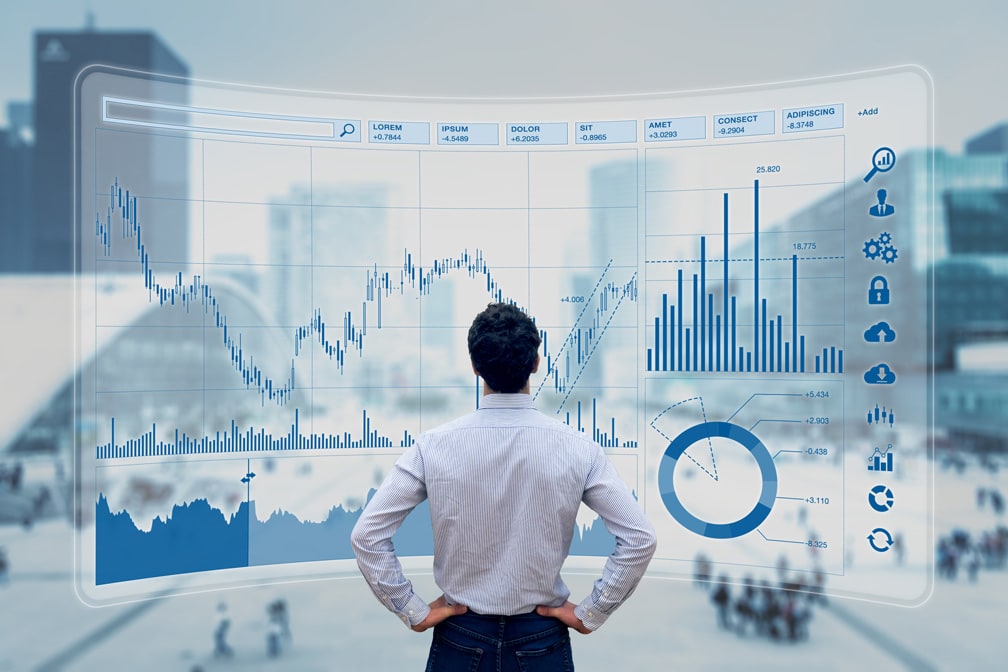 Do investment management firms need to adapt for the rest of 2022?
Investment management firms gained a wealth of experience during the pandemic. They emerged stronger in their strategy, heading into 2022, which challenges them to become even more client-centric, foster innovation, and leverage advances in analytics for decision making.
The plan of investment management firms has changed radically after the crisis, and now the industry trends point to the client and their experience with the products amid a scenario of constant changes that forces these organizations to have an agile and adaptive strategy to maintain their results.
Investment management companies are in a voracious competition in which they do not want to miss any space. They are digitizing their offerings following the irruption of fintech in the market, forcing them to be more efficient and simplify their processes.
BCG's report "When Clients Take the Lead" notes that while the management industry has professed to be client-driven for years, "most continue to see the world as they always have."
Thus they continue to "view clients primarily through the prism of products" and serve them as "a collection of wallets," an approach that causes them to miss opportunities in underserved niches.
Among these customers is the so-called simple needs group, whose wealth is USD 1 million or less. This type of client is in a dilemma, as the value of their assets exceeds retail offerings, but at the same time, they are far below the highest net worth.
"The result is a low degree of personalization and a lackluster customer experience with no wow factor. That's a missed opportunity. The simple needs segment counts 331 million people, has USD 59 trillion in investable wealth, and has the potential to contribute USD 118 billion to the global wealth income pool," BCG notes.
Next-generation distribution.
The so-called next-generation distribution that investment management firms refer to involves a highly client-centric component and the adoption of advanced analytics tools and other technology solutions that will enable them to make the leap in productivity going into the rest of 2022.
On this topic, MarketBridge surveyed more than 35 asset management firm leaders and more than 100 financial advisors to review where they are driving innovation and investments to achieve better results.
The report, called Next generation distribution enablement, concludes that among the top priorities for market leaders in 2022 are:
Adapting to ongoing changes in customer behavior.
Deepening user insight with relevant and personalized content.
Enabling digital experiences involves investments in solutions such as artificial intelligence and analytics.
Although 90% of the companies surveyed worldwide see technology and data analysis as fundamental elements to achieve successful distribution, most of them still need to take advantage of these investments and reach an adequate level of adoption because they are below average.
Among the companies surveyed, 55% considered improving business agility and keeping up with market changes as their main challenges for 2022.
Other top challenges include aligning sales, marketing, and service units (45%), a critical point in the strategy of these businesses; digitally improving their distribution (43%); transforming their coverage model (29%); and aligning product management with customer demands (26%), among others.
Measures to be implemented in 2022.
To advance agility and scalability, investment management firms should bet, according to MarketBridge, on "setting shared goals in sales, marketing, and service with common metrics across teams," as well as making the most of technology investments.
It urges leveraging data to "identify growth opportunity and attrition risk on the client side." In contrast, on the digital side, organizations are encouraged to leverage predictive modeling to generate efficiencies with a focus on metrics and more accurate information delivery (financial advisors https://www.flexfunds.com/solutions/how-do-we-enhance-asset-management-for-registered-investment-advisors/).
For Bill Sheldon, senior vice president of MarketBridge, despite high investments in technologies, many companies are not leveraging them due to a disconnect from their strategy. "This impedes their 360-degree view of the customer, which detracts from their ability to understand changing customer needs and adapt content and messaging to address them," he said.
Amid the wealth transfer to new generations, management needs may increase in the remainder of 2022. Still, the profiles of these clients have shifted toward a greater appetite for risk and a longer-term investment horizon that demands adaptation on the part of companies. Investment management firms will need to stop being dazzled solely by their productsand focus on their clients' needs and the opportunities opening in this market.