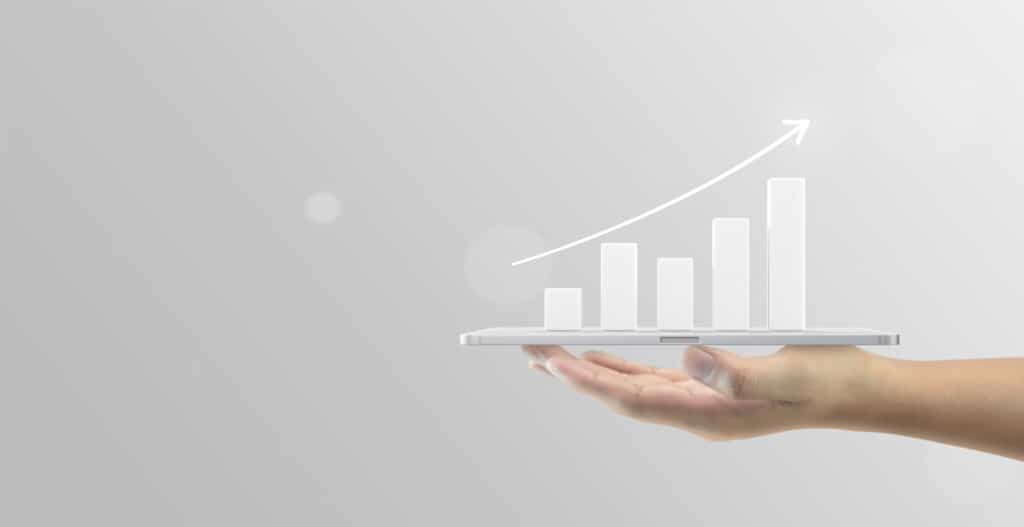 This article offers a brief review of how technology is impacting financial markets.
Ideal for fund managers and fans of the subject who want to know how the industry is evolving.
Thanks to technological progress, FlexFunds can transform your asset portfolio through an investment vehicle into a listed security that allows you to expand distribution and facilitate access to global investors.
The technological advances are boosting financial inclusion
Technological advances have been revolutionizing different industries for several years now, and the financial sector is no exception. Thanks to the massification of markets and innovative developments in hardware and software, today, the creation and distribution of investment vehicles is benefited and presents some particularities.
What does investment vehicle mean?
An investment vehicle is a financial instrument that allows investors to allocate their money to different assets to increase capital based on a series of preestablished objectives and conditions.
Now, what are financial investment vehicles? Investment vehicles can be offered by different financial entities such as banks, investment funds, and insurance companies, among others. They can also comprise different types of underlying assets, such as shares, bonds, real estate or commodities.
Users can choose the vehicle that best suits their needs and objectives, and technology powers this segment.
Identifying opportunities with technology
Analysts and investors detected investment opportunities in the past by reading companies' financial statements and talking to the executives in charge. This methodology remains today, aided by the compilation of data through technology and its subsequent study thanks to artificial intelligence systems, for example.
"The current tools give us a broader view of what the data says, which allows simulations to analyze the behavior of specific theories and hypotheses through various investment regimes," says expert Santiago Guzmán in a Forbes note.
If large investment banks or brokers have teams full of highly qualified analysts constantly looking for information about the assets in which they are interested, retail investors can also carry out this task through free internet platforms.
News, financial statements, ratios, and comparisons are some of the aspects that can be viewed on specialized websites, which helps to make better investment decisions and set up more complete and compatible strategies with personal objectives and needs.
The evolution of commercialization
On the other hand, the advance of technology is allowing for greater access to the world's different financial markets, boosting financial inclusion since practically any person with access to the Internet can operate with assets from Europe, the United States, Latin America, etc.
According to the latest Global Findex study by the World Bank, published in 2021, since the first survey in 2011, the proportion of adults worldwide with a financial account has increased from 51% to 76%. In developing economies, account ownership has increased by 30 percentage points to 71%.
At the same time, new applications and investment websites are becoming increasingly intuitive. They are optimized enough so that beginner and experienced savers and investors can carry out their strategies simply and without complications requiring a high level of knowledge in the matter.
From the point of view of institutional or qualified investors, financial instruments such as products listed on the stock exchange (ETPs) can be accessed. FlexFunds ETPs allow you to repackage your investment strategies in an agile and cost-efficient manner. If you want to know more about these alternatives, do not hesitate to contact us.
How can market participants adapt to new times
In order to adapt to the new times, market participants must understand the emerging technology trends and how they can affect the outlook for investment in the near future.
One of these trends is the growing popularity of blockchain technology and cryptocurrencies, which open up a new world of investment opportunities. Those who can understand and use this technology effectively will have a significant competitive advantage in the future.
Another important aspect is the use of advanced data and analysis to customize investment solutions to customers' individual needs. With the large amount of data currently available, market participants can use technology to study the data and offer personalized investment solutions that adapt to the needs and objectives of each client.
In addition, technology has also allowed the creation of investment products, such as funds quoted on the stock exchange (ETFs) and the robo-advisors, which offer low-cost and easily accessible investment solutions. These products have democratized access to investment, allowing even retail investors to diversify their portfolios efficiently and effectively. In conclusion, technology is rapidly transforming investment vehicle creation and distribution, offering market participants new opportunities and challenges. Those who can adapt and take advantage of technology to customize their investment solutions, offer new products and services, and keep up to date with emerging technology trends will have a significant competitive advantage in the future.
Sources:
https://www.forbes.com/sites/forbesfinancecouncil/2023/02/28/how-technology-and-innovation-are-evolving-financial-markets/?sh=2f0131d41cc2
https://www.worldbank.org/en/news/feature/2023/02/02/latest-global-findex-data-chart-10-years-of-progress-in-financial-inclusion