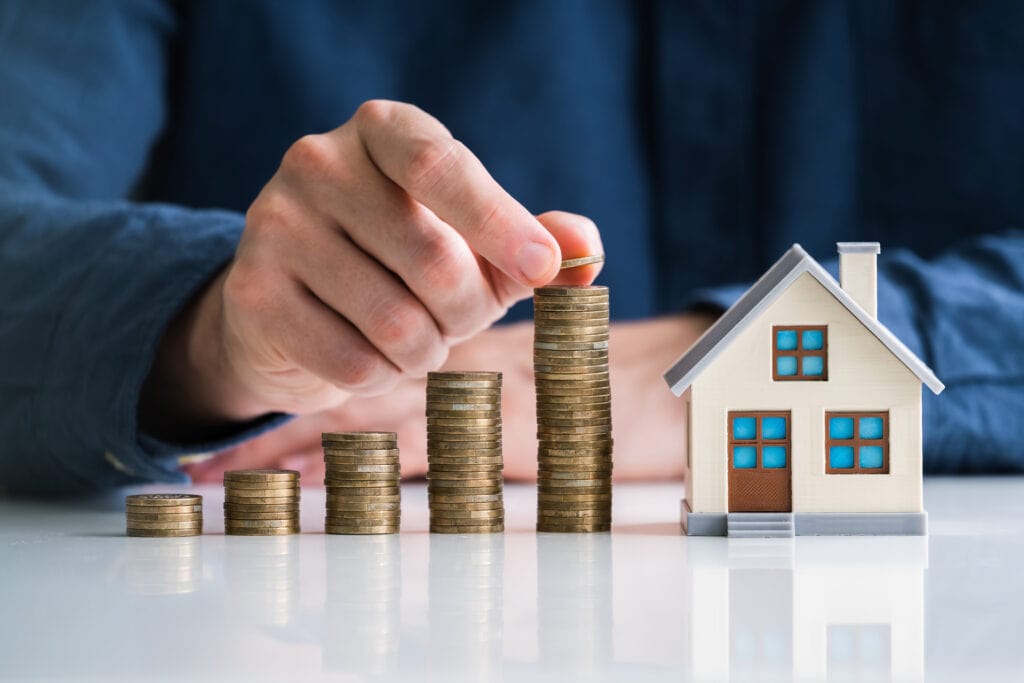 Structured notes in the real estate sector provide a good balance between risk and return
Thanks to the advancement of the financial industry over the years, investors can no longer only access classic instruments such as stocks and bonds. They also place their money in somewhat more sophisticated alternatives, such as structured notes, which can be linked to the real estate sector.
What is a structured note?
A structured note is a financial product that combines several asset classes to provide exposure to equities (stocks, commodities, foreign currency, interest rates, property) but without sacrificing stability and periodic income from instruments such as bonds, bills, notes, deposits, etc.
According to Morgan Stanley, the aim of structured notes is usually "to create a way for investors to express a market view (bullish, bearish or neutral), complement an investment objective (conservative, moderate or aggressive), hedge an existing position or gain exposure to a variety of underlying asset classes."
The particularity of structured notes is that financial assets may be linked directly or indirectly to the real estate sector.
What is the real estate market?
The real estate market is designed, developed, negotiated, and administered properties tied to the ground and cannot be moved, such as houses, apartments, and buildings, among others.
Because they are closely linked to housing, these assets have a long history; they have been traded practically since the birth of the great civilizations. Although other alternatives have partially overshadowed them today, they continue to have great relevance in the financial and productive environment.
Real estate traded in the market is characterized by lower volatility than listed assets but is less liquid and usually more expensive per unit.
For these reasons, they are usually included in structured notes offered by financial intermediaries, usually large banks.
Structured notes and the real estate market
Real estate can be contemplated when putting together a strategy with structured notes since their prices also fluctuate constantly in the secondary market, and, in addition, they distribute a rental income.
In times of economic prosperity, properties rise in price just as stocks do, as savers can buy, which increases demand. In addition, inflation is under control, so rents grow at a healthy rate. In market uncertainty and inflationary scenarios, alternative assets tend to be a haven because of their inverse correlation to price changes in conventional financial assets.
For these reasons, they act as solid mixed-income assets in portfolios. One of the most efficient ways to repackage and distribute real estate assets is through FlexFunds' asset securitization program. By structuring and issuing an ETP it can facilitate the distribution and participation of investors in real estate projects or real estate funds in a simple and cost-efficient manner compared to traditional investment methods.
FlexFunds' Flex Private Program allows fund managers interested in real estate to expand and simplify the distribution of their strategies practically and efficiently.
Advantages of the Flex Private Program
Among the main advantages offered by FlexFunds' Flex Private Program, oriented to the real estate sector, the following stand out:
Set up your own Irish Special Purpose Vehicle (SPV) for exclusive use in real estate projects.
Offer investment instruments through securities listed in Euroclear.
Enhance the distribution of an existing real estate fund.
Prices distribution through platforms such as Bloomberg, Reuters, or Six Financial thanks to the ISIN/CUSIP code generated.
Facilitate access to global private banking, financial advisors, and broker-dealers through their investment platforms and custodians.
The Flex Private Program is supported by internationally renowned service providers that will allow you to implement your Euroclearable and listed product efficiently and without having to manage providers independently.
If your company has a fund or real estate project over USD 20 million, FlexFunds solutions can benefit you. Do not hesitate to contact us.