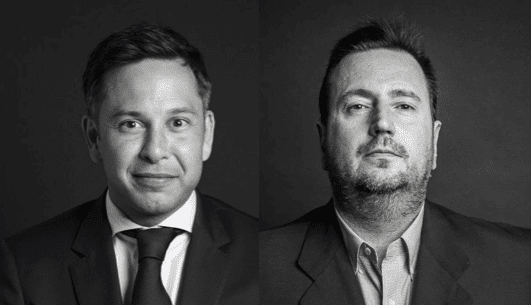 FlexFunds strengthens its leadership with José C. González as CEO and Emilio Veiga Gil as executive vice president.
Given the growing demand for asset securitization services and its substantial increase in popularity experienced in recent years, factors that have made FlexFunds an international benchmark in the field of investment vehicle structuring, the company strengthens its management team.
José C. González has been appointed CEO of FlexFunds. José is the founder of FlexFunds, Leverage Shares, and FlexInvest; he is also co-founder and former director of Global X, a provider of exchange-traded funds (ETFs) that reported AUM of approximately USD 40 billion in June 2022.
Jose guides the recent success of Leverage Shares, making it a leading European company and pioneer in the niche market of leveraged ETPs and single stock shorts.
Throughout his career, José, who holds a degree in Business Administration from Universidad Autónoma de Madrid, has acquired extensive experience in the asset management and brokerage businesses, having served at Prudential Securities, MAPFRE Inversión, and Banco Santander.
Emilio Veiga Gil, chief marketing officer of FlexFunds, takes on the role of executive vice president. Emilio brings over 20 years of experience in marketing and business development in financial services, banking, and consumer goods.
After his beginnings at PricewaterhouseCoopers, Emilio held senior marketing and business development positions in leaders of multinational industries such as MoneyGram International and Dean Foods Corporation.
He has led multicultural teams on four continents and implemented international initiatives in more than 50 countries worldwide.
Emilio has a degree in Economics and Finance from St. Louis University, an MBA and a postgraduate in Marketing from ESADE Business & Law School and Duke University, and an Executive MBA, with High Honors, from The University of Chicago, Booth School of Business.
With these appointments, FlexFunds strengthens its management team to accelerate the growth experienced to date, which has led the company to have more than 1.5 billion dollars under management and more than 200 clients in the Americas, Asia, and Europe.