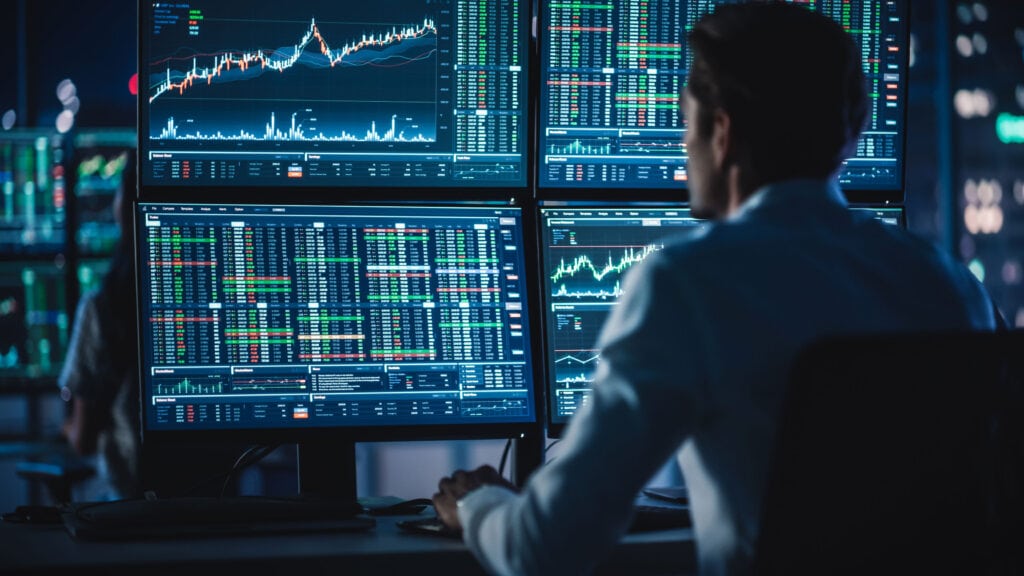 A complete guide to setting up a hedge fund.
There are multiple collective investment vehicles within the financial industry that allow various savers and investors to place their funds with the purpose of capital preservation.
Among the most popular are the so-called hedge funds, which, as their name suggests, focus on hedging participants from stock market swings.
Here is a step-by-step guide to being able to design and set up a hedge fund, based on various external expert opinions, if you are an experienced advisor or portfolio manager.
What is a hedge fund?
A hedge fund is an alternative investment vehicle explicitly created to earn a positive return regardless of overall market performance, although this is not always achievable.
The particularity of hedge funds is that their management is active, so a hedge fund manager can invest in almost any asset and through any strategy, be it bearish, bullish, volatility, etc.
By providing more leeway, a hedge fund can provide higher returns in exchange for higher risk. For example, a hedge fund could invest 100% of the portfolio in shares of a single company. If the bet goes right, investors will make a lot of money; if it goes wrong, they will lose it all.
Hedge fund vs. investment fund.
Learning how to differentiate a hedge fund from an investment fund or mutual fund is essential. As mentioned above, hedge funds have fewer limitations; they can invest in multiple liquid or illiquid assets, depending on the management team's decision.
In contrast, a traditional investment fund has to follow a rigorous set of rules created to protect the investor, usually a retail investor. Following the example above, a conventional fund could not invest 100% in a single asset because it would lack diversification and potentially increase its risk.
Another difference between a hedge fund and a mutual fund is that hedge funds aim at and cater to large institutional or retail investors with significant assets. Traditional funds are usually available to a wider range of market participants, regardless of their capital or expertise.
How to create a hedge fund step by step.
If you are an experienced advisor or portfolio manager and want to take a new step into the financial industry, then you should know how to create a hedge fund step by step.
Step 1: acquire the necessary knowledge.
Creating a hedge fund is not a simple task. Even if you have mastered the core financial skills and have a long history in the field, you need to inform yourself properly on how to create such an investment vehicle.
Step 2: choose an operating strategy.
After acquiring the necessary knowledge, you must choose the operating strategy when creating a hedge fund. While there are many, and some may be complementary, three stand out:
Neutral strategy: a hedge fund of these characteristics invests in a series of assets with upside potential and trades down those with downside potential through short sales or financial derivatives.
Hedged equity strategy: the objective here is to protect a portion of the portfolio by trading down only a portion. Instead of seeking near neutrality as in the previous strategy, there is an underlying bullish view in this case.
Macro strategy: macro strategy hedge funds are those that invest following the major economic movements of the world or a particular economy. In some cases, financial derivatives take advantage of upward momentum.
Step 3: Get advice from legal specialists.
Once you have decided what kind of hedge fund to set up and know how to manage and set it up, it is essential that you contact a legal advisory team so that you can operate freely within the framework of the law. After all, your objective will be to manage third-party money.
Step 4: learn how to attract clients.
If you have a long track record in the market as an advisor or portfolio manager, then you probably have a significant network of contacts and potential clients. However, in this day and age, you must learn how to attract new user through digital marketing strategies or collaborations with large investment platforms.
As this is a large, ambitious, and professional project, you must ensure that you have marketing specialists to manage your hedge fund's communication and advertising campaigns.
Why securitizing a hedge fund is important.
After creating your hedge fund, you can consider the securitization of your hedge fund to increase its distribution. This process involves converting an asset or group of liquid or illiquid assets into an exchange-traded product (ETP).
Through our FlexFeeder you will be able to securitize your existing hedge fund, quickly expanding the international investor base that can access to subscribe to your fund.
By converting hedge funds into financial assets with their ISIN codes, investors could buy and sell them through their own brokerage accounts as if they were an exchange-traded fund.
To securitize your hedge fund, feel free to visit our guide on how to do it practically and efficiently in four steps.