The differences between an ETF and an investment fund are mainly practical.
Until a decade ago, the question of whether to choose one or the other was only debated in the passive management arena. In 2008, however, the first actively managed ETF was launched, opening the door to innovation and providing new opportunities for investors.
The growth of actively managed ETFs has marked a turning point in the industry. Exchange-traded products are in a position to compete with traditional investment funds. Therefore, this article shows the advantages, disadvantages, and differences between the two financial products.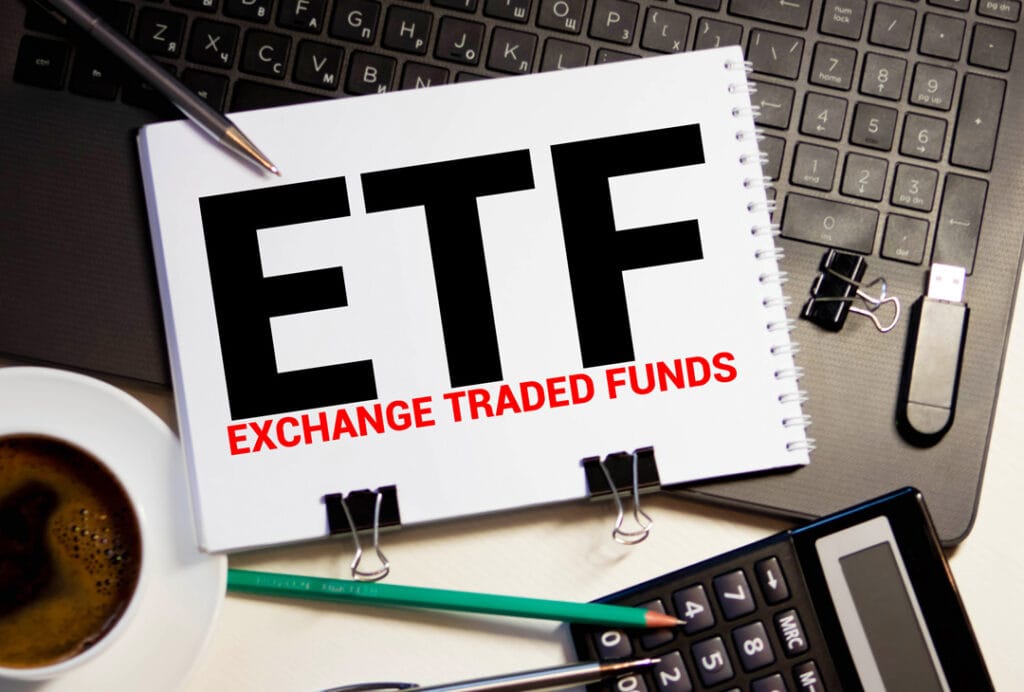 Investments in managed ETFs
A managed ETF tries to generate alpha and obtain higher returns than the market. In this sense, the only difference it presents concerning an investment fund is that it is traded on an exchange. This, in itself, gives it its own interesting characteristics.
But, in addition, an ETF has a different structure, capable of offering advantages in terms of flexibility and efficiency: these are two necessary conditions for implementing some of the latest trends in asset management.
According to BNY Mellon, the health pandemic, inflationary consequences, and the impact of interest rate hikes have led to an increase in capital inflows into actively managed ETFs in the United States.
Features of managed ETFs vs. investment funds
Trading agility
Investments in ETFs are simple. Trading is carried out in the same way as if they were stock market shares.
Therefore, an ETF allows you to buy and sell shares anytime, as long as the stock exchange remains open. The transaction is carried out immediately through a broker's account. Its price is transparently known in real-time.
Meanwhile, the operation of an investment fund is more time-consuming. To subscribe to shares in a fund, one must go to the fund manager or a commercial representative. The applicable net asset value will be that of the same day at the close of the market, which is published the following day; it may also be that of the day following the order, published two days later, as provided for in the fund's regulations.
In summary, the subscription of shares in investment funds usually settle between 2 and 5 business days following the order. Redemptions can take up to 3 business days from the applicable NAV date.
Commissions
From the issuer's point of view, the structure of ETFs is more efficient, both from an operational and tax perspective. For this reason, Exchange Traded Funds can reduce their management fees.
However, when buying and selling an ETF, it is necessary to consider the commissions of the financial intermediary that executes the transaction in the market.
In any case, issuing and redeeming units is more efficient. In principle, the subscription or redemption of an ETF is carried out on the open market. In addition, they can be mechanisms for trading shares in kind, in other words, in exchange for a basket of stock or equivalent assets.
On the other hand, in an investment fund, the management company itself must be responsible for issuing and redeeming the shares. It may even be necessary to sell fund assets if liquidity is unavailable. The process entails higher operating costs and has tax consequences.
All these structural aspects are reflected in management fees, and fee savings translate into higher returns.
However, it is natural that managed ETFs have higher fees than those whose investment policy is based on replicating an index. This is because the manager's work is more demanding, and analysts may have to be added to the management team.
Access to the investment
While an ETF can be traded freely in the market, an investment fund is commercialized in certain regions through distributors.
Commercializing an unlisted investment fund in different geographic areas raises marketing and distribution costs, causing fund fees to increase, and there may be minimum amounts to invest.
An ETF has a broader scope, and the listing price determines the minimum investment; you can buy one participation unit.
Conclusions: ETF or investment fund?
ETFs are a hybrid product between stocks and investment funds but present the advantages of both. This is indicated by the comparison made by iShares, BlackRock's asset management platform.
Given its flexibility, efficiency, and better access characteristics, a managed ETF can be considered a new-generation investment fund helpful in developing more sophisticated investment strategies.
For example, an investment fund with an illiquid strategy will need to take restrictive measures on capital inflows and outflows due to its limitations in terms of unit creation and redemption.
Investment funds even restrict the inflow of new subscriptions when their assets are high, known as a "hard close" or "soft close." They can also establish liquidity windows for redeeming units. All this apart from imposing the well-known subscription and redemption fees.
In short, choosing an ETF or an investment fund depends on the investor's objectives and type of operation. But ETFs are more adaptable to the development of modern investment strategies.
At FlexFunds, we structure these types of strategies through listed investment vehicles. We also offer corporate administration services. You can contact one of our financial experts for more information.
Sources: